After seven years of waitressing, I had this thought that I could be more than just a waitress. I wanted to own my own restaurant. I called up my parents and asked to borrow $20,000. My mom said, "Honey, where do you expect us to come up with this? We don't have that kind of money to give you." I should have known better than to ask for something I knew my parents didn't have to give away. There's nothing a parent wants more than to help a child realize a dream; I knew my mother would have done anything to help me, but she was powerless. I felt awful.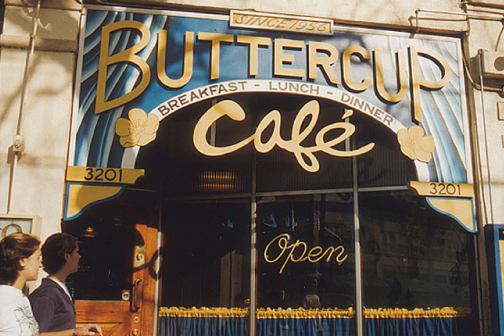 Buttercup Cafe in Berkeley, California, where Suze spent 7 years as a waitress earning $400 a month.
The next day at work, a man I had been waiting on for seven years, Fred Hasbrook, noticed that I wasn't my usual cheerful self. "What's wrong, sunshine? You don't look happy," he said. I told Fred about having asked my parents for a $20,000 loan. Fred ate his breakfast and then talked to some of the other customers I'd been waiting on all those years. Before he left the restaurant, he came up to the counter and handed me a personal check for $2,000, a bunch of other checks and commitments from the other customers that totaled $50,000, and a note that read:
THIS IS FOR PEOPLE LIKE YOU, SO THAT YOUR DREAMS CAN COME TRUE. TO BE PAID BACK IN TEN YEARS, IF YOU CAN, WITH NO INTEREST.
I couldn't believe my eyes.

"I have to ask you a question," I said to Fred. "Are these checks going to bounce like all of mine do?" "No, Suze," he said. "What I want you to do is to put this in a money market account at Merrill Lynch until you've raised enough money to open your restaurant."

"Fred," I said, "what is Merrill Lynch and what is a money market account?"

After a brief tutorial from Fred, I went to the Oakland office of Merrill Lynch to deposit the money. I was assigned to the broker of the day—the one who handled all the walk-in clients that day. My broker was named Randy. I told Randy the story of how I had come by this money and that it needed to stay safe and sound. I told Randy that I made only $400 a month as a waitress and that I needed to raise more money in order to open up my own business. He looked at me and said, "Suze, how would you like to make a quick hundred dollars a week?"

"You bet," I said. "That's about what I make as a waitress."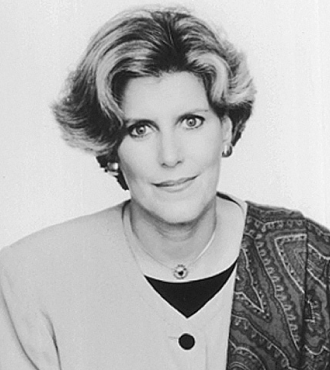 "Just sign here on the dotted line and we'll see what we can do," he said. I did exactly what he asked, never thinking that it was stupid or dangerous for me to sign blank papers. Randy worked for Merrill Lynch, after all, and Fred said it was a great place to do business. (Now, before I go any further, I just want to say that this is not a commentary on Merrill Lynch. Merrill Lynch is a fine, upstanding, and honest brokerage firm, but the bosses in the Oakland office had hired someone who didn't uphold their standards. If you have an account with Merrill or want to open up an account with Merrill, go right ahead; this particular bad seed is long gone. But more on that later...)